Sheridan Pregnancy Care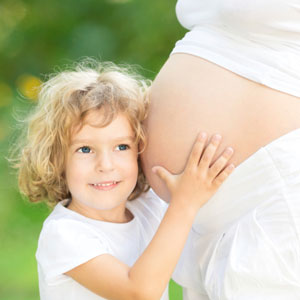 When you are pregnant, you often experience common issues, such as sciatica, low back pain or heartburn. Dr. Winkelmann can provide a natural approach to pregnancy health care that doesn't involve drugs or side effects. When you are feeling good, it is beneficial for both you and your little one.
FAQ
What are the benefits of chiropractic care during pregnancy?
As your baby grows, your center of gravity shifts, which can mean pain in the spine and pelvis. I will restore motion to these vital areas so that you can move properly and maintain ideal nervous system function. When your nervous system functions optimally, your baby has the best chance at health.
Do you do the Webster Technique?
I am trained in and utilize the Webster Technique. This method involves uterine ligament releases. This technique allows the uterus to expand and contract properly. It enhances the baby's ability to move and reduces related stress and tightness in the mother's body. In addition, it may enable your baby to get in the proper, head down birthing position if your baby is in the breech position.
How do you adjust pregnant women?
Pregnant women have many hormone changes and as they progress through the stages of pregnancy their soft tissues become more pliable. Due to this, spinal joints are more mobile, resulting in lighter adjustments. As an expecting mother grows, I use a large comfortable adjusting pillow that allows the woman to lie face-down without putting any pressure on her stomach for adjustments.
Does chiropractic relieve pregnancy-related pains?
Yes. Many of the expecting mothers that I see feel discomfort in the low back, pelvis, hips and other areas, and I am often able to provide much-needed relief!
How often will I need to come in?
What I recommend for your care will depend on your individual health needs and which stage of pregnancy you are in. After reviewing your medical history and speaking with you, we will work together to come up with a care plan that is right for you and your baby.
As your due date nears, I may recommend more frequent care to keep your pelvis aligned and check that your baby is moving into the proper birthing position.

Pregnancy Chiropractor Sheridan WY | (307) 763-4141