Meet Dr. Zachary Winkelmann
From Finance to the Chiropractic World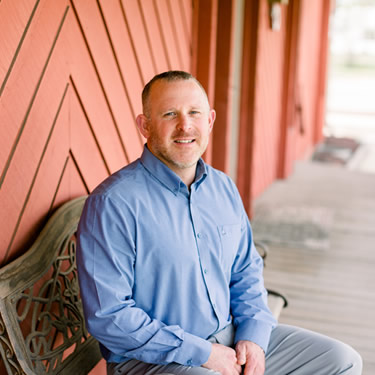 Dr Winkelmann didn't start getting chiropractic adjustments until his late 20s when chiropractic was recommended to him for back pain. He knew very little about chiropractic at that point in his life, but after a few adjustments, Dr. Winkelmann's back pain had improved significantly. He also noticed other changes, he had an increased range of motion in his cervical spine and shoulders, he had better digestion and less heartburn, was free from headaches, and he was finding relief in his nagging old sports injuries. He was feeling the best he had in years.
After Dr. Winkelmann started chiropractic care, he wished that he had been exposed to chiropractic earlier in life. "Before I started chiropractic care, I thought nagging pain from high school sports, back and neck pain from working at a desk, and other aches and pains were just a part of life. Chiropractic changed my way of thinking and my way of life." This newfound health was a drastic change. Once Dr. Winkelmann started studying the science behind chiropractic, and how it works with the nervous system to restore and maintain health, he knew he had found his passion. It wasn't long after that Dr. Winkelmann left his career in finance and enrolled in Palmer Chiropractic College in Davenport, IA, where he graduated at the top of his class in 2014.
After his graduation, Zach started a chiropractic clinic in Billings, MT, where he met his wife, Katharine. However, no matter where he has lived, Dr. Winkelmann has always called Sheridan home. He and his wife opened Winkelmann Chiropractic in Sheridan in early 2018.
Dr. Winkelmann loves working with people of all ages, and he loves educating his patients about their health. Dr Winkelmann is extensively trained to help you get better and keep you active. Chiropractic care made a huge difference in his life, and he loves showing people how drastically it can improve their health as well.
Early Life and Education
Dr. Winkelmann was born and raised in Sheridan, Wyoming. He graduated from Sheridan High School in 1998 after participating in multiple high school sports. From Sheridan, he enrolled at the University of Wyoming where he graduated with his Bachelor's degree in finance in 2002, and his Masters of Business Administration in 2004.
Dr. Winkelmann graduated from Palmer College of Chiropractic in 2014. In addition to the Palmer Packager, he also has training in many other technique areas, such as the Gonstead Technique, Thompson Drops Technique, Activator methods and many others. For more on the techniques, Dr. Winkelmann utilizes, see our techniques page. EXPLORE CHIROPRACTIC »
Schedule Your Appointment Today!
If you would like to get in right away, Winkelmann Chiropractic & Injury have same-day visits available. Your consultation is completely free and without any obligation to take it further. Contact us today to book your appointment!

Chiropractor Sheridan | (307) 763-4141